BACK TO ALL NEWS
Neil Maskell chills in brutal, subversive revenge thriller BULL.
Shooting Neil Maskell as the revenging Bull in Paul Andrew William's brutal & subversive new thriller, released by Signature and debuting at the BFI London Film Festival in the 'Thrill' theme.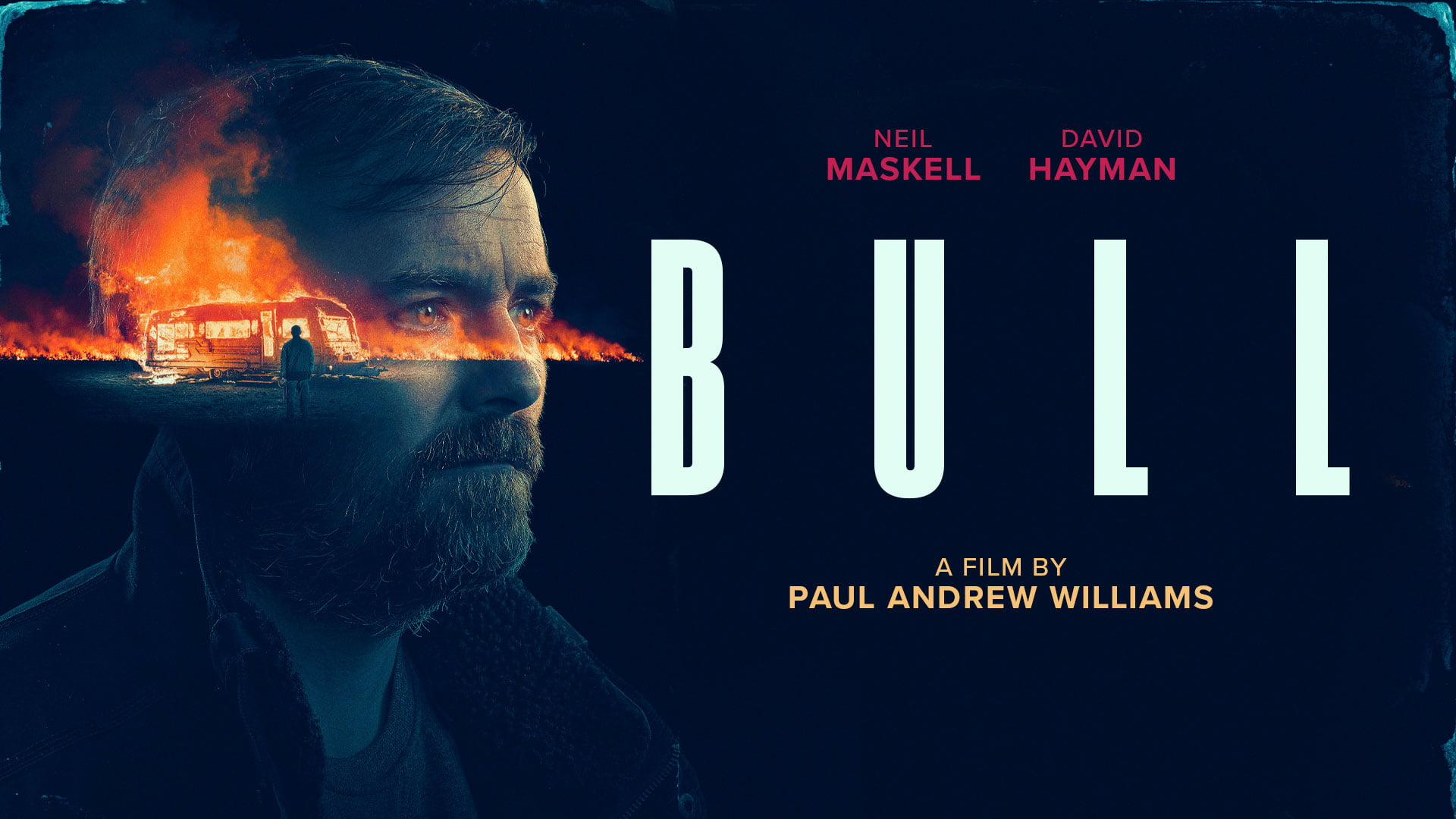 In pandemic autumn 2020, I found myself in deepest Dartford, shooting for a few days on Bull, the new thriller from writer-director Paul Andrew Williams and first-time feature producer Dom Tighe.
I've been a big fan of Paul's work since London to Brighton and Cherry Tree Drive, so to see him finding creativity amidst the masks, Covid bubbles and extreme sanitising that were all so new at the time, was inspiring.
Getting to work with Neil Maskell, who terrified in Utopia and is generally terrific, was the icing on the cake.
As well as shooting 3 days of stills, including the dramatic burning to embers of a huge caravan, I set up an on set studio (in a 'characterful' space), to capture possible poster imagery of stars Neil and David Hayman.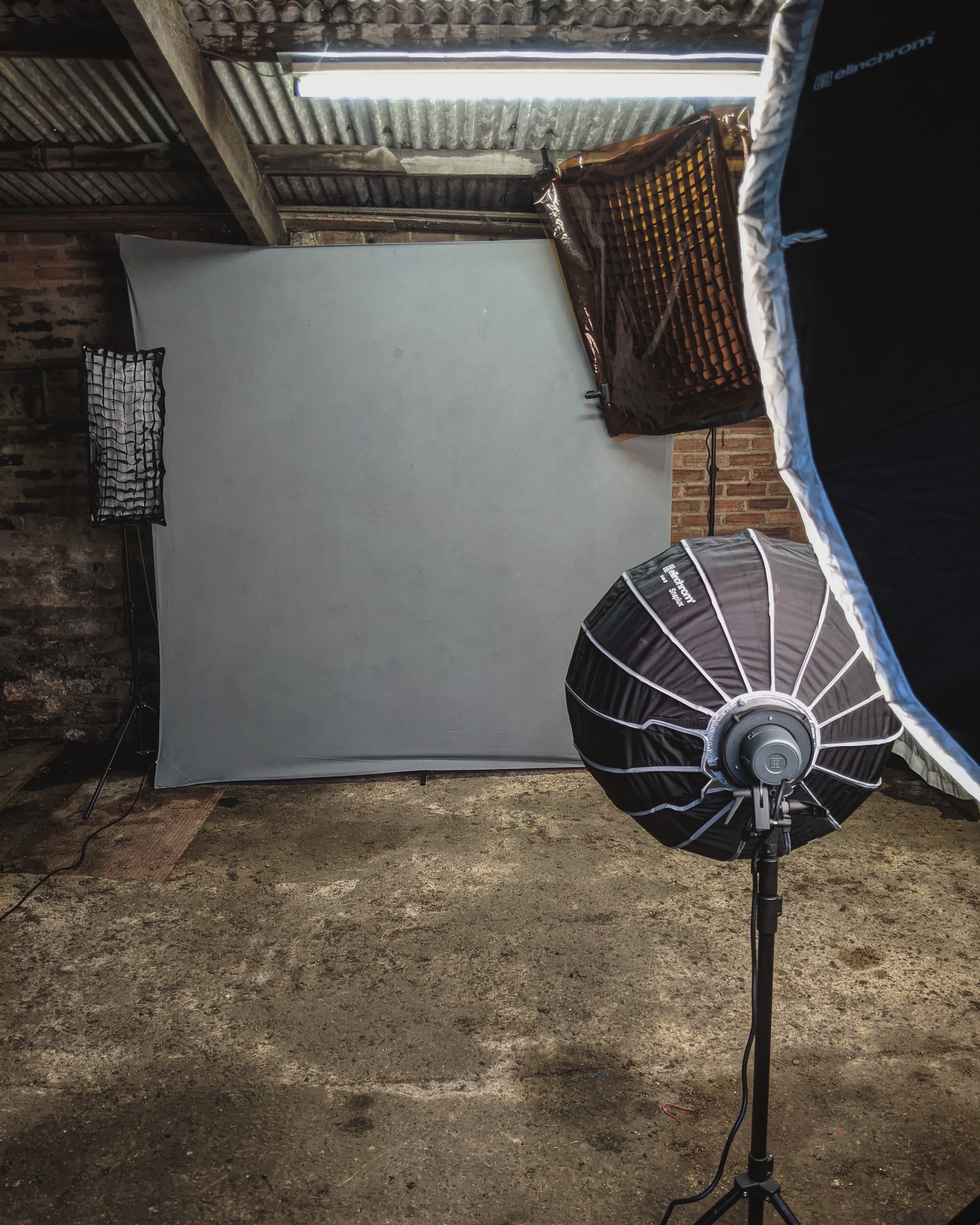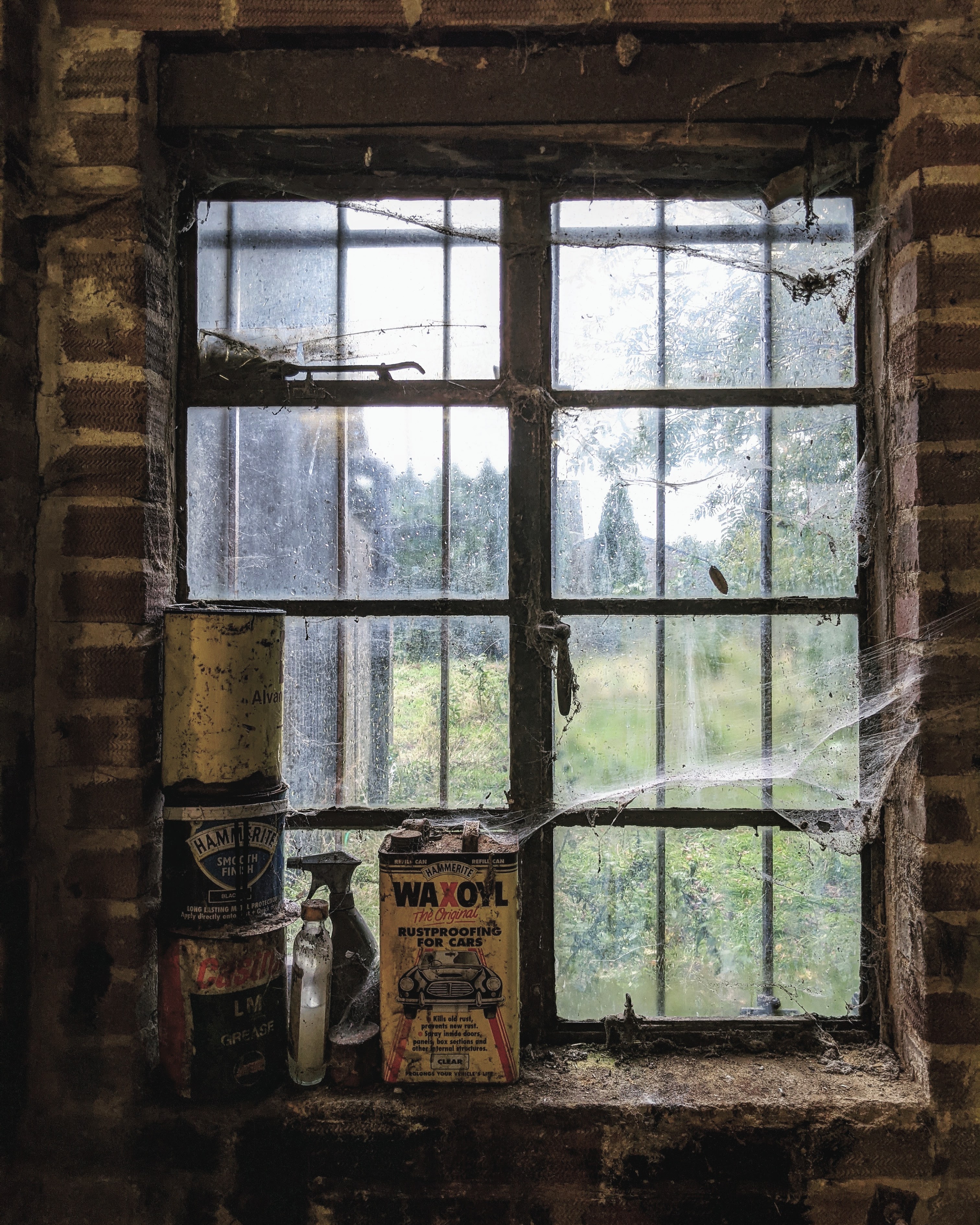 As there was no distributor at this point, and no specific specials brief, I designed a lighting state that seemed to reflect some of the mood of the rather brutal, dark and flame-filled piece.
And worked with Neil and David to capture a versatile array of imagery over a couple of hours. The pair below contrast a special shot with a still to give a sense of how I tried to bring the films aesthetic into the studio.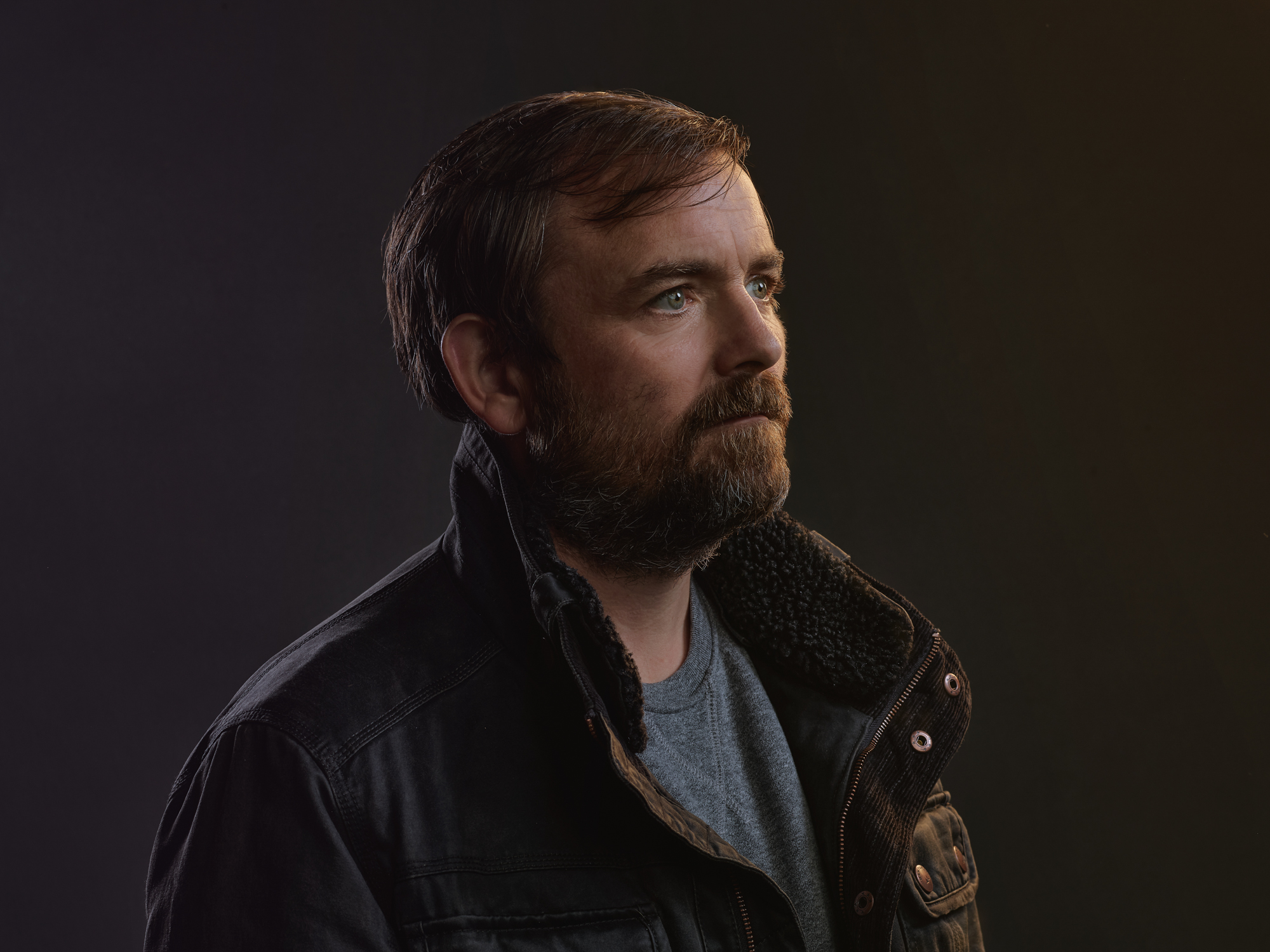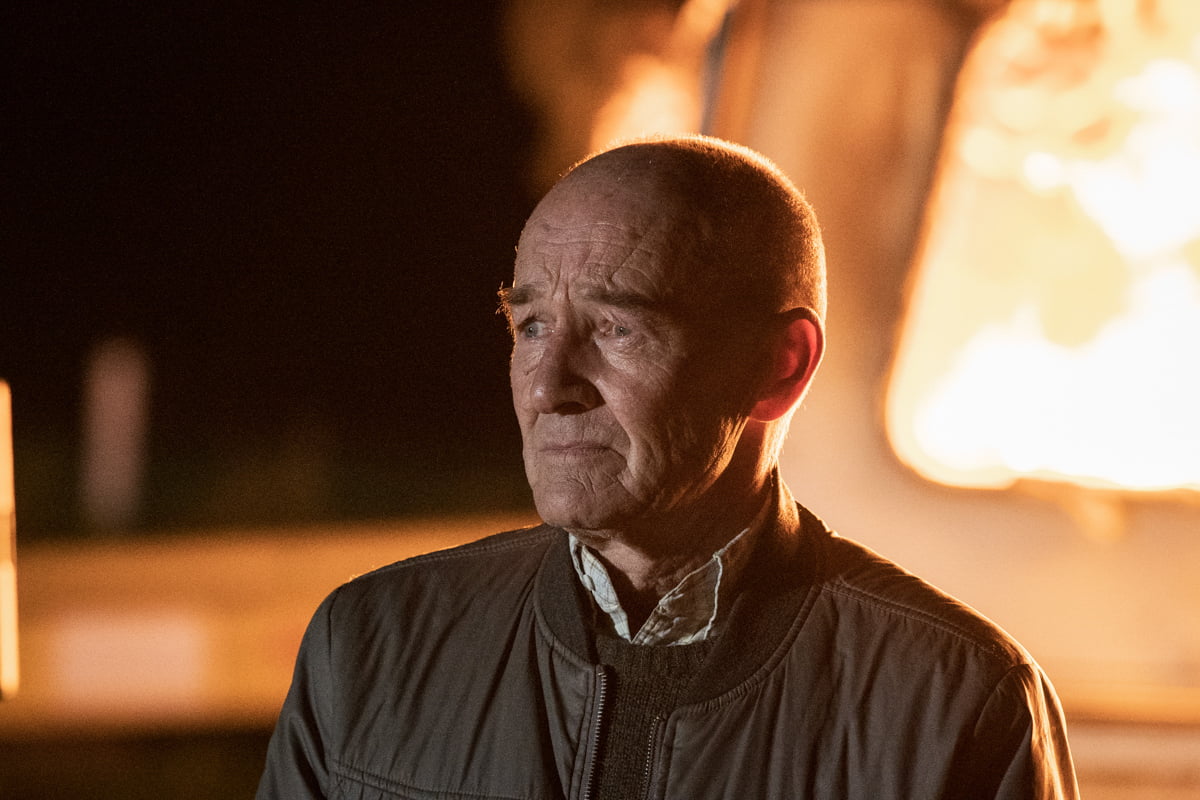 Signature applies a flourish
When Signature came on board as UK distributors, they took these images, together with some of my stills and other assets from the film, and wove them together with a brilliant flourish, to create what I think is a stunning poster.  See it below in its full glory.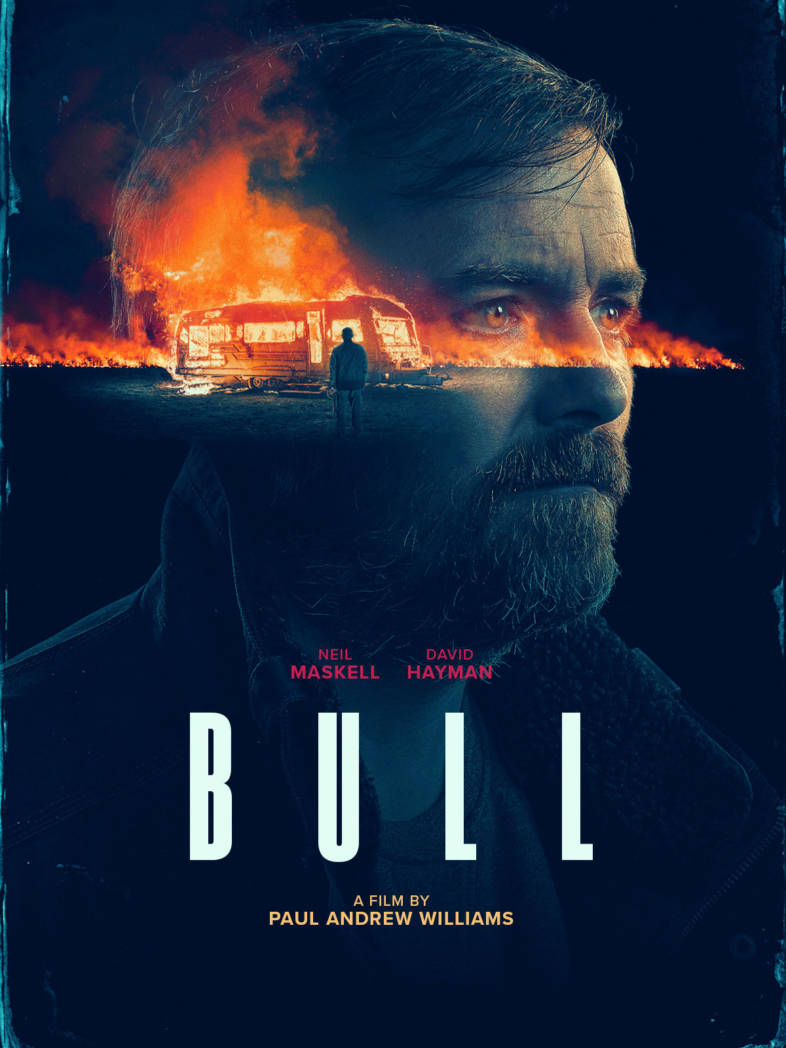 Having seen the finished film at a cast & crew screening last week, it seems an even more adroit fit for the brutal, violent and subversive atmosphere.
Go and judge for yourself!
Watch Bull at the LFF 2021 and beyond…