BACK TO ALL NEWS
Call Their Agent! Feuding David & Jessica Oyelowo shot for Ten Per Cent
Shooting the Hollywood power couple as bickering versions of themselves in the film franchise they 'star' in for the British Call My Agent remake.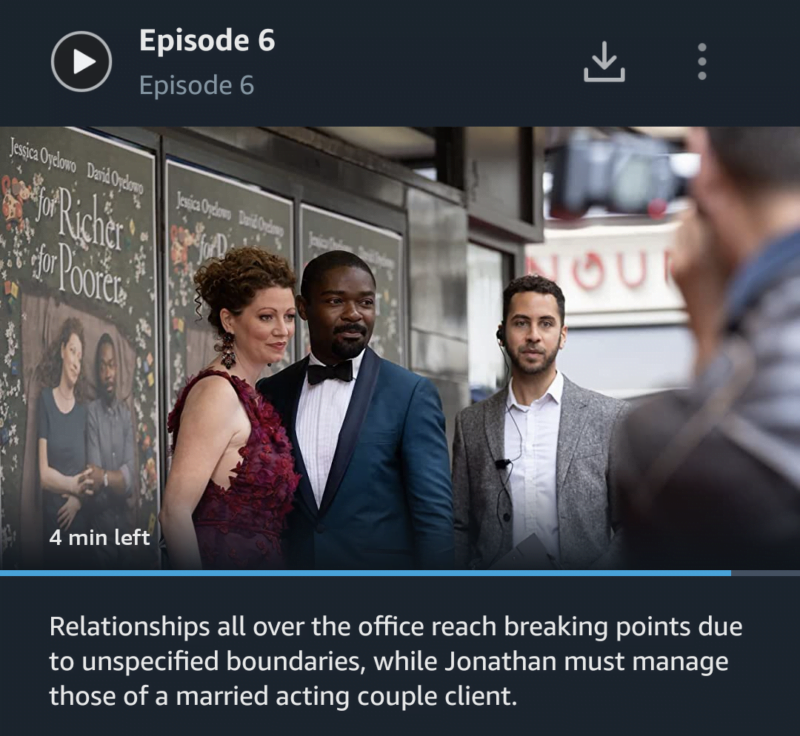 Last summer, I shot with Hollywood couple David & Jessica Oyelowo for their roles in Ten Per Cent – the UK Call My Agent remake from Bron, out now on Prime.
In what was an unusual brief, we had to create the posters for fictional Rom Com For Richer For Poorer & its made-up sequel For Better, For Worse, the premiere of which provided the episode's denouement, meaning the poster featured prominently (see images below).
In the episode, the Oyelowo's tempestuous relationship mirrors their films, so the For Better, For Worse poster needed to suggest a not-so-happily-ever-after moment in contrast to its sunnier prequel.
Leaning heavily on the visual language of the rom com poster, we actually shot two concepts – a Forrest Gump-inspired, clean-white-background-&-bench affair, and an overhead concept that ended up winning the day. We even made the Amazon Prime artwork behind the key cast!
Sadly, there was no Matthew McConaughey leaning to be seen…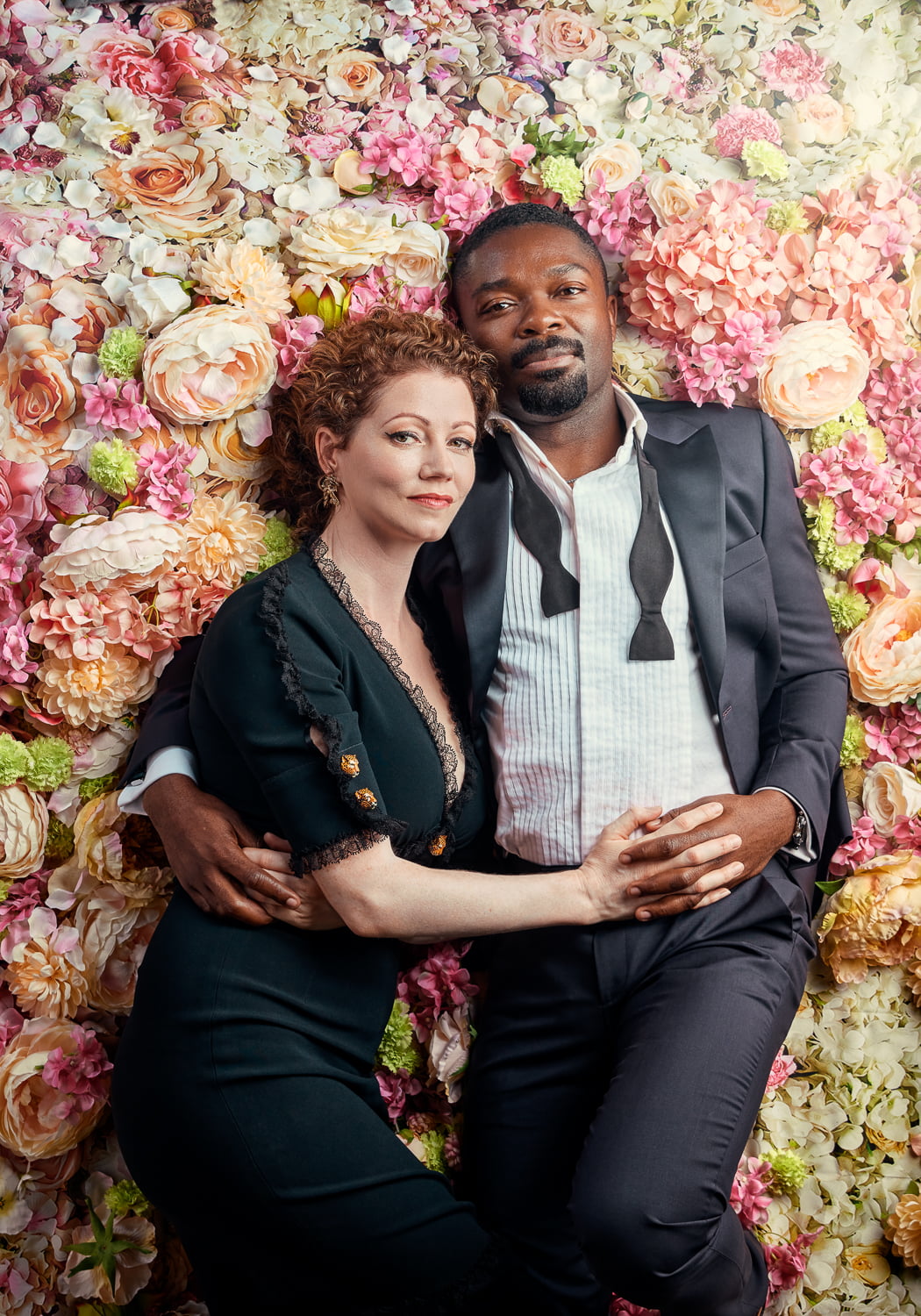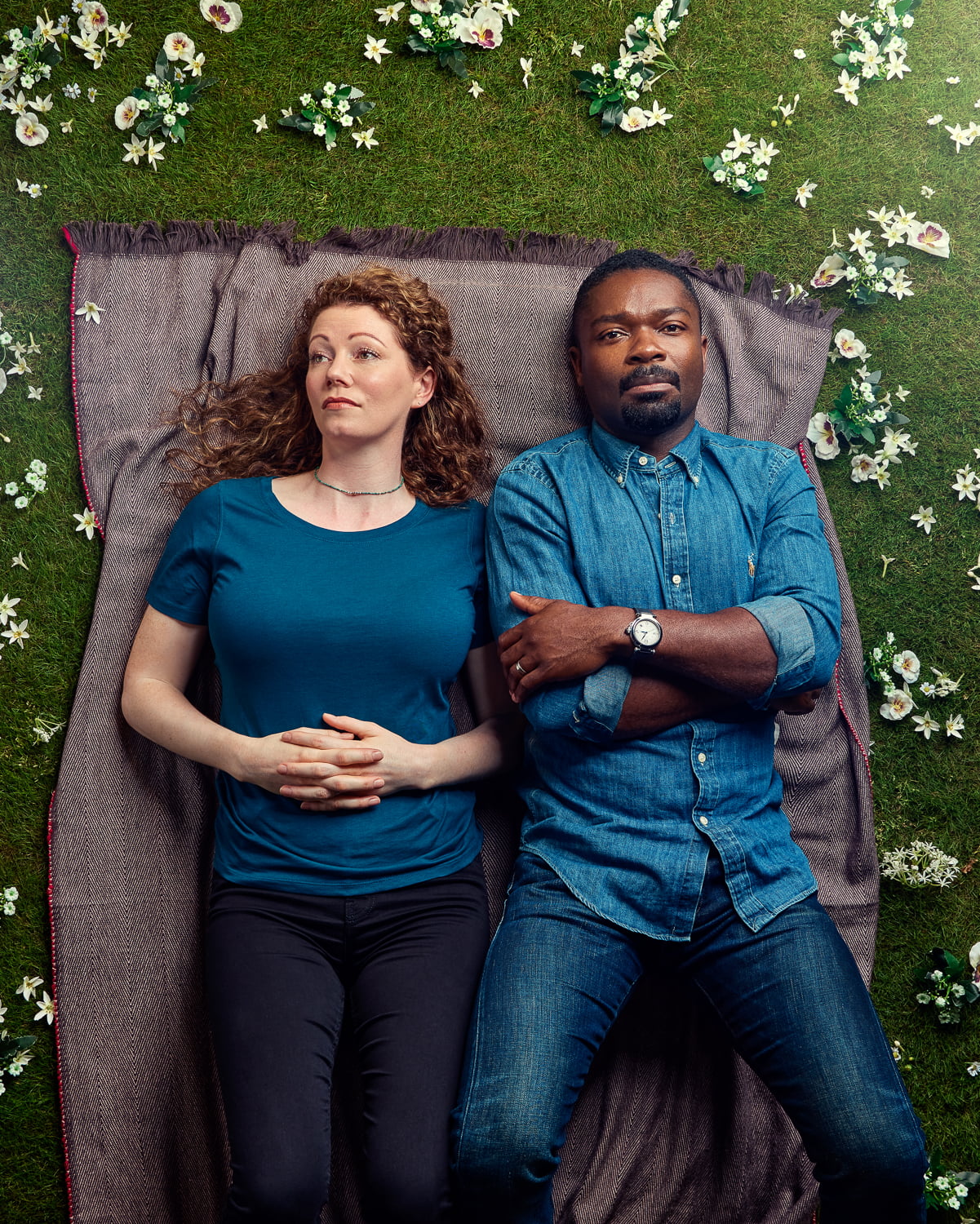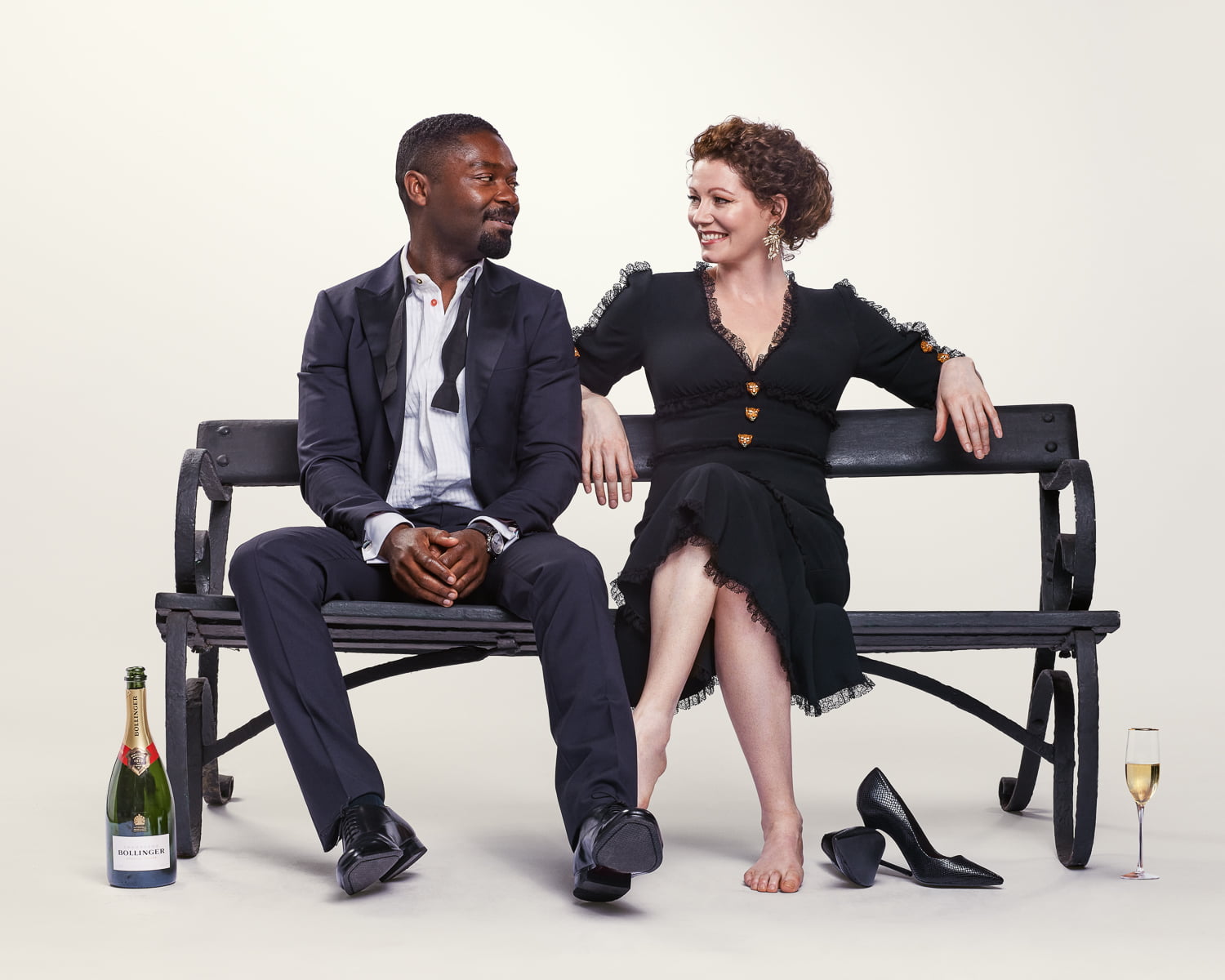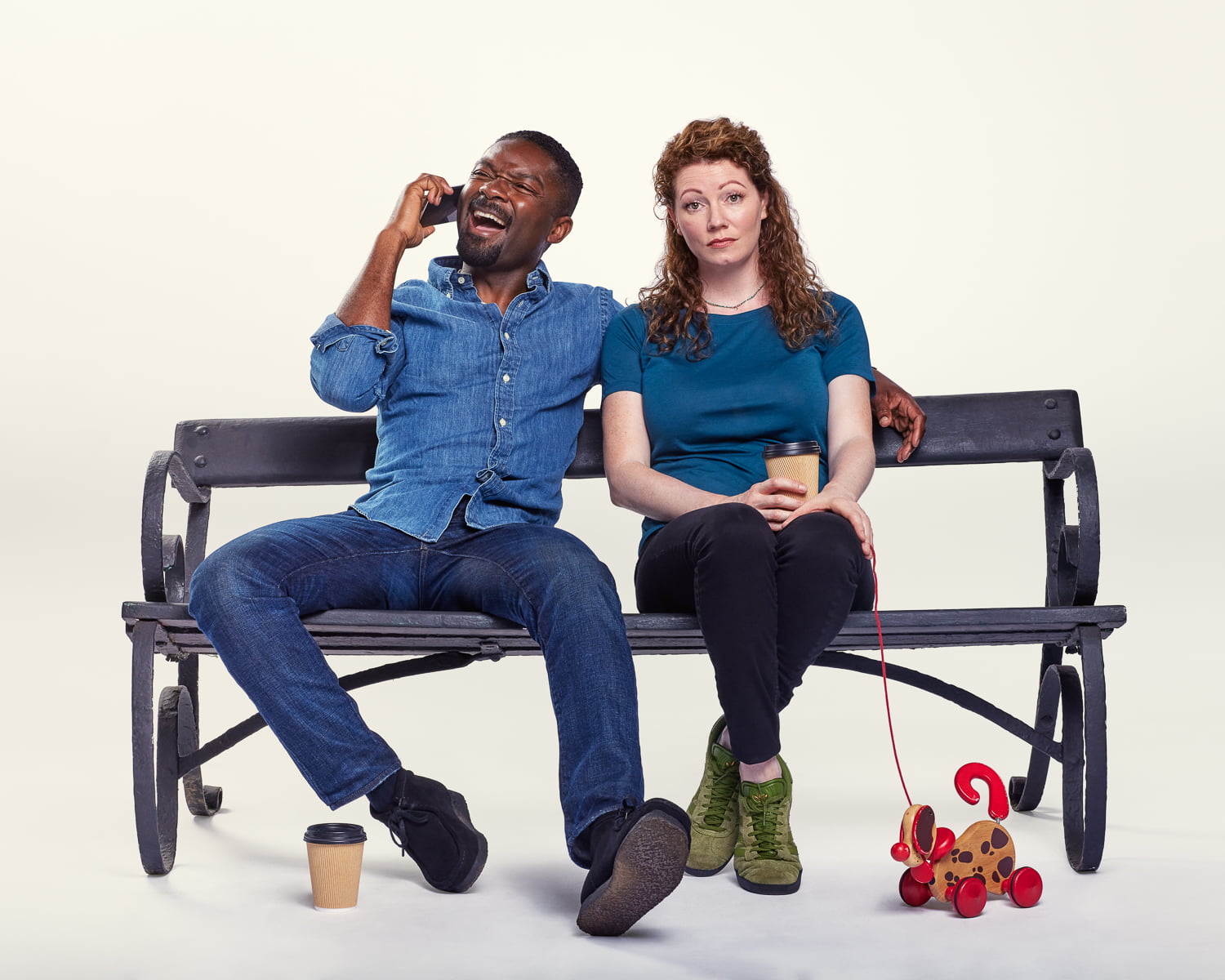 Behind the Scenes & On Screen
No Photoshop compositing on view either…, that's a turfed slope and a flowery dell, all credit to the art department!
Edit by Matt Brewin