BACK TO ALL NEWS
Doctor Who's Who: Close Encounters in the Whovian Multiverse
Shooting Daleks, Cybermen, Ood Assassins & Elizabeth I for the time-bending, immersive world of Doctor Who: Time Fracture.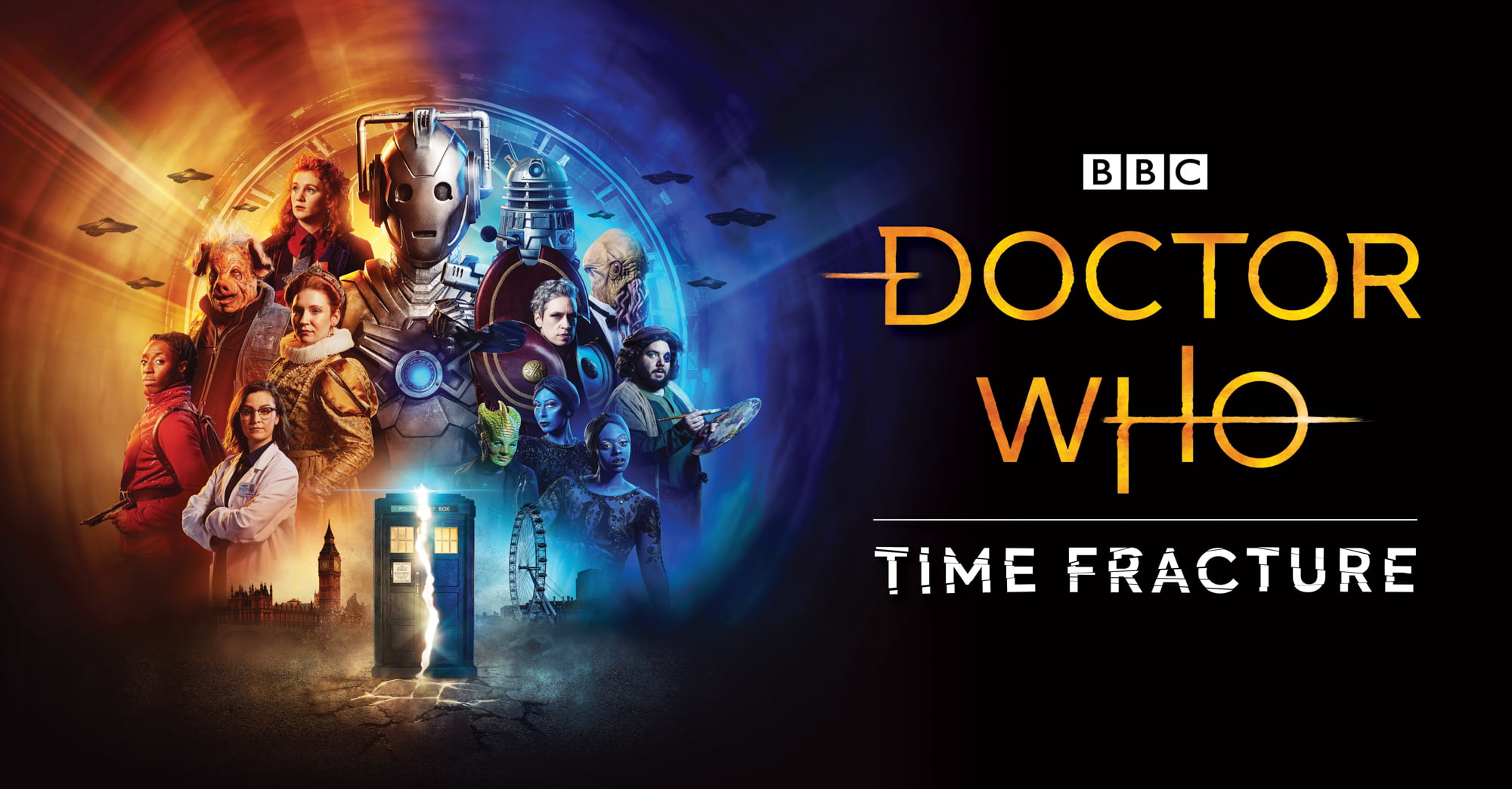 A few weeks back, I crossed time, space & the ULEZ to shoot a weird & wonderful panoply of Time Lords, Ood assassins, Cyberman & even (whisper it quietly) Daleks for Doctor Who: Time Fracture.
This was actually a reimagining of artwork we'd first shot back in January 2020 before the show opened, with client Immersive Everywhere keen to add a sense of the dramatic, multi-character worlds that have subsequently been created on the show's incredible sets.
Working closely with the BBC to ensure canonical accuracy (you can't shoot a Cyberman from certain angles, or make an Ood comical apparently!) Â we photographed the brilliantly energetic cast – many costumed in original TV-show outfits, and made up by a crack team of skilled MU & HAIR artists – to a Drew Struzan-inspired brief that envisaged a dramatic ensemble poster.
Deep shadows, gelled lighting & action poses were the order of a long shoot day that included 14 actors and finished in the bowels of the set with two fearsome Daleks.
Then it was over to ace designer Rebecca Pitt to craft those solo portraits into the beautiful finished artwork, which are currently all over the Tube & beyond.
Buy tickets and learn more at:Â https://www.immersivedoctorwho.com/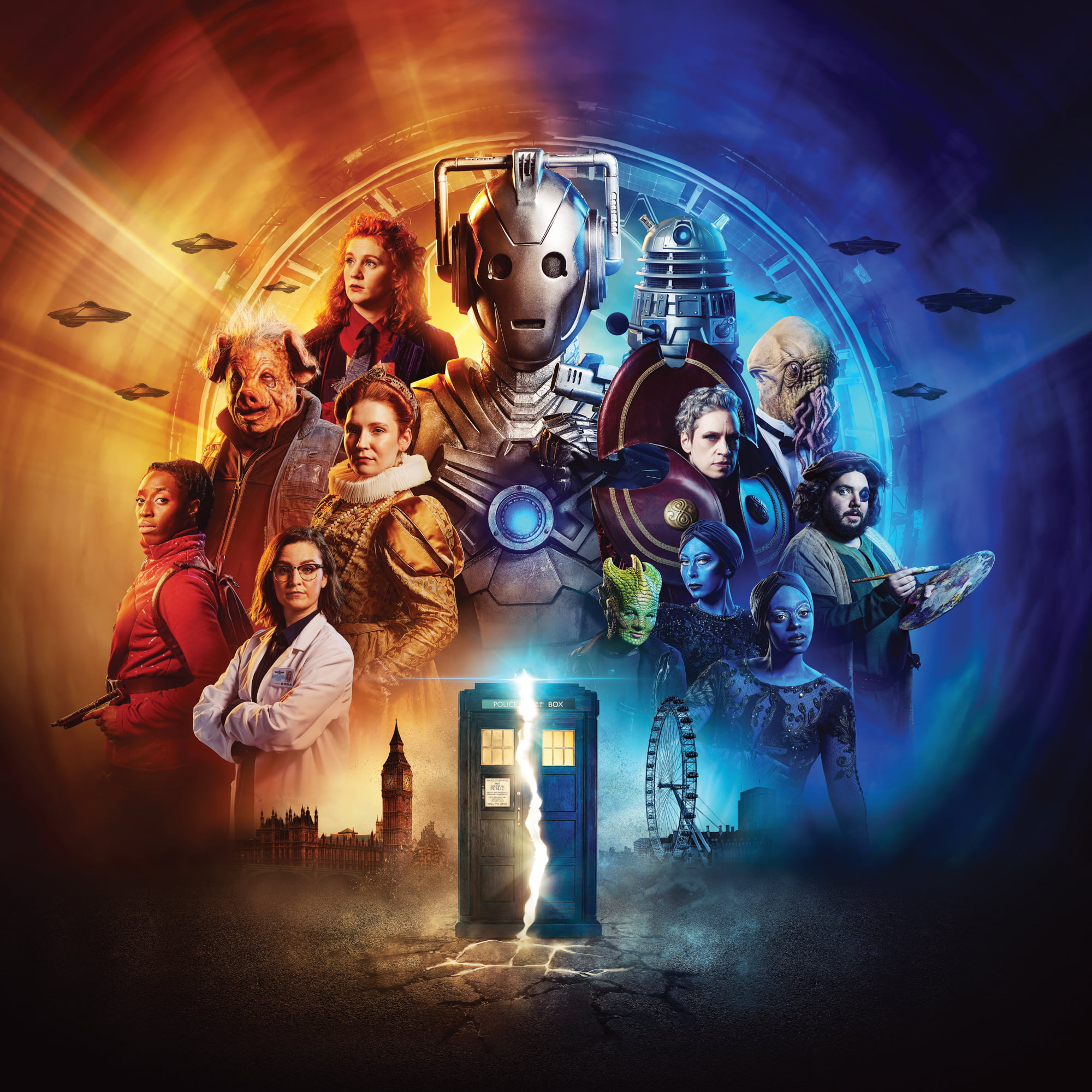 Behind the Scenes: my own close encounter.