BACK TO ALL NEWS
Moor Passion: shooting Emma Mackey as Emily
Scaling wuthering Yorkshire heights to capture poster imagery of Emma Mackey in Emily, Frances O' Connor's feature debut about the 'strange' Brontë, out now from Warner Brothers.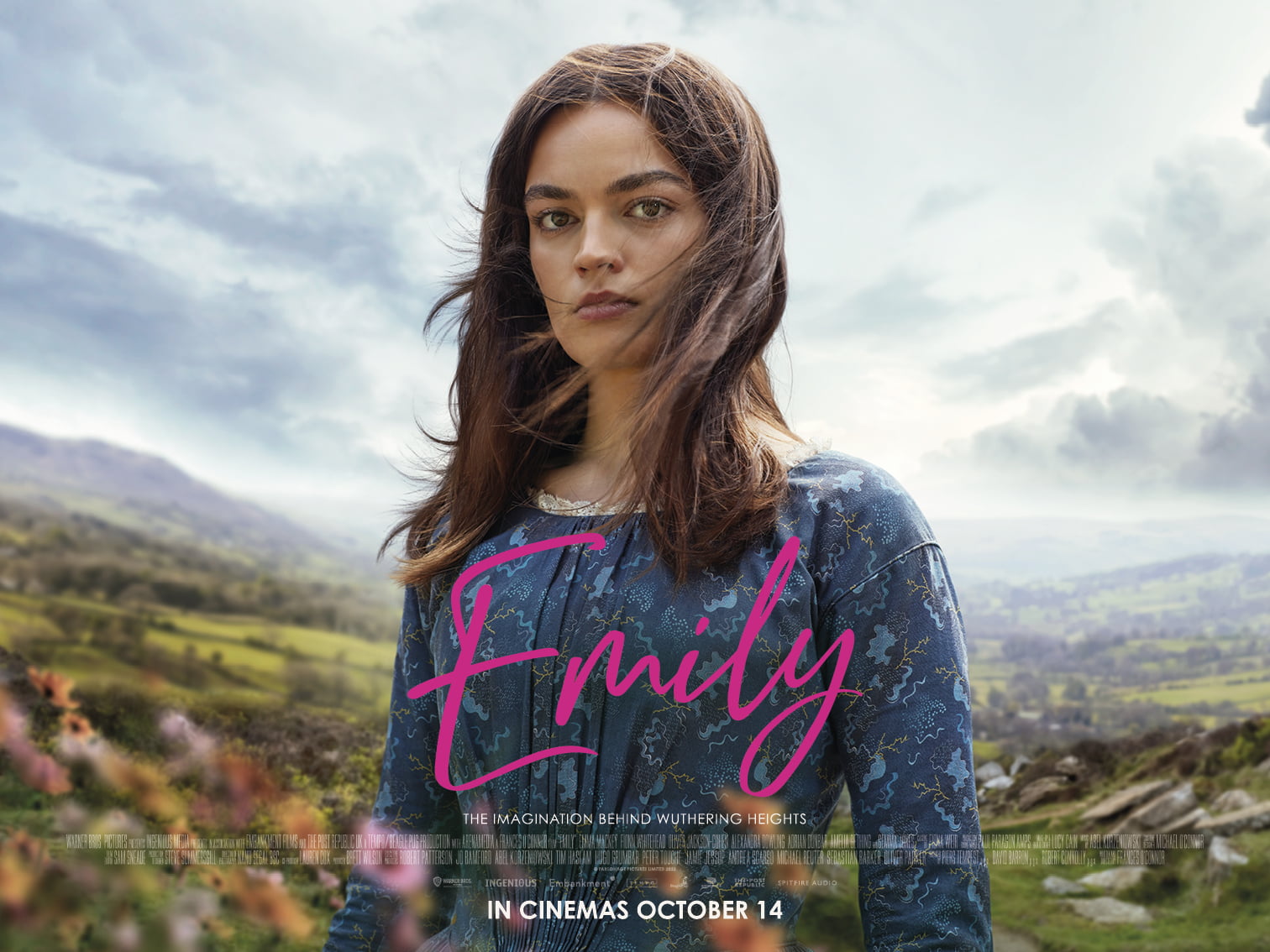 I photographed rising star Emma Mackey (Sex Education) for Warner Brothers / Embankment's new feature Emily. Frances O'Connor's debut feature from Tempo Productions, steps imaginatively into the life & mind of the author of Wuthering Heights.
We captured an array of interior & exterior concepts on a 2-day shoot in Yorkshire, but it was this windswept, controlled daylight setup that encapsulated the wild spirit of the film best, beautifully realised by Mia Matson & her team at Creative Partnership.
That's also one of my landscape shots of the moors above Haworth (home of the actual Brontes) behind Emma in the composite.
Some behind-the-scenes images show you our set ups below, together with some images posters up & about, including on a 50 ft cinema screen – probably the largest I've ever seen one of my images!