BACK TO ALL NEWS
It's all a blur…
Using creative motion blur & gels to step inside the tortured mind of Sergei Rachmaninoff for UK premiere of Preludes.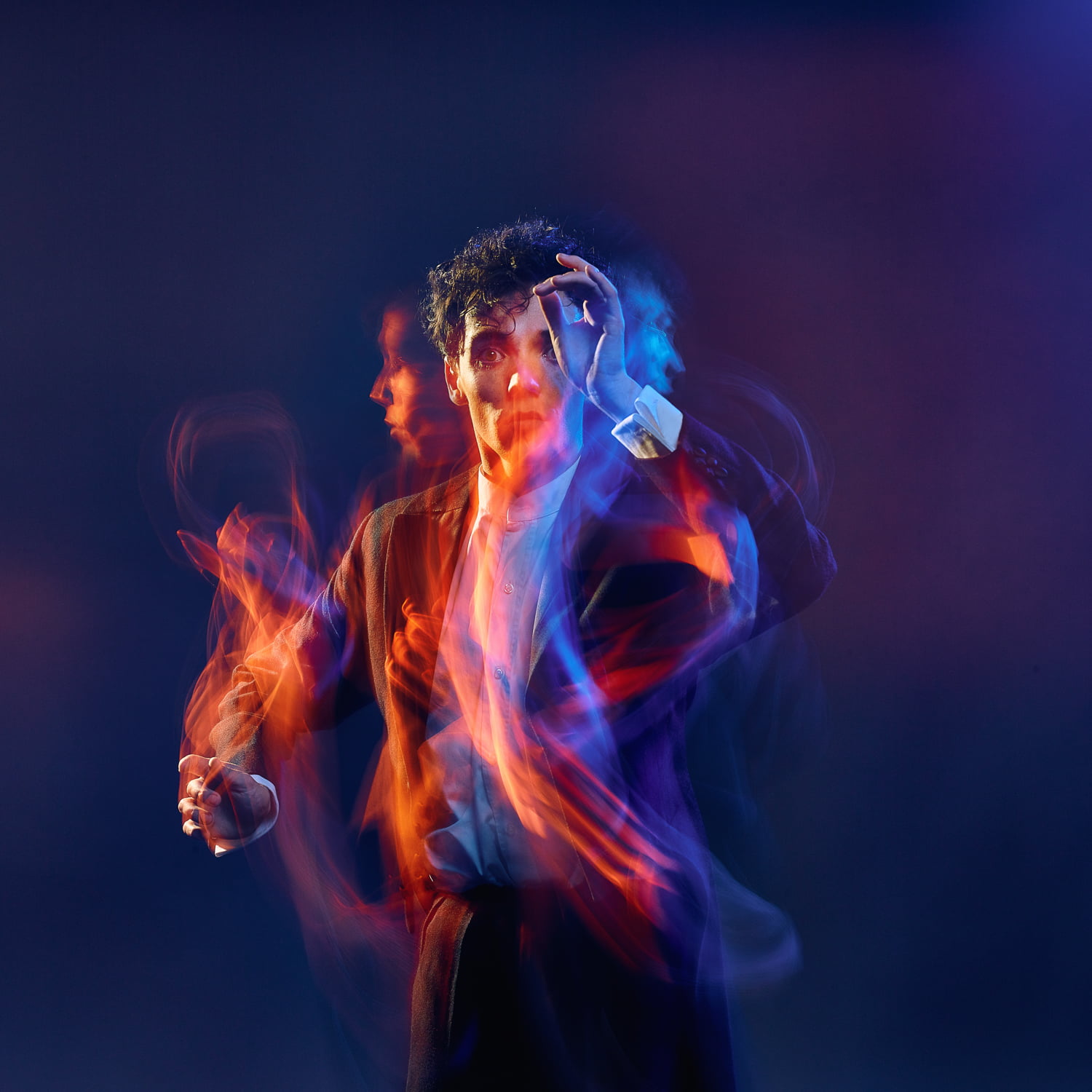 This shoot, a lovely commission from musical impresario Danielle at Tarento Productions, produced one of my favourite images of 2019 to date.
Working closely with and to a brief from Rebecca Pitt, our job was to create striking poster & press imagery for the UK premiere of Dave Malloy's Preludes, 'a musical Fantasia set in the hypnotised mind of Sergei Rachmaninoff', as he attempts to overcome writer's block through unconventional means.
The image above might look like a photoshopped special, but in fact it's all taken on camera. I'm no fan of needless technical complexity, but to capture the sense of a creative artist trapped by his inability to create, we decided to use motion blur and a technique called 'second curtain sync', whereby continuous, coloured light creates blurry motion in a shot, which is mixed with gelled flash lighting to freeze that motion just before the shutter closes.
If you get it right, the mixture of movement and still image can be powerful, but you do tend to take a lot of bad shots en route!
So, kudos to Danielle for believing in the process, and to the stamina and focus of ace performer Keith Ramsay, who was so detailed in his work as we endlessly recreated the same 2 second exposure get all the elements captured in one shot. Turn left, turn right, hands conducting, face out to camera to finish.
It was pure luck that in this shot Keith's hand half covered his face, but we all immediately knew this was a strong contender – and so it proved.
We also quickly switched to this flash-lit set up to create an alternate press shot that was beautifully edited by retoucher Chris Roome.
Preludes is on at Southwark Playhouse, 6th September-12th October 2019. Buy tickets https://southwarkplayhouse.co.uk/show/preludes/#video