BACK TO ALL NEWS
Fry Up! Jim Broadbent strides into new poster campaign
My key art shots featuring an adventuring Jim Broadbent & stoic Penelope Wilton hit the streets & screens in a new campaign.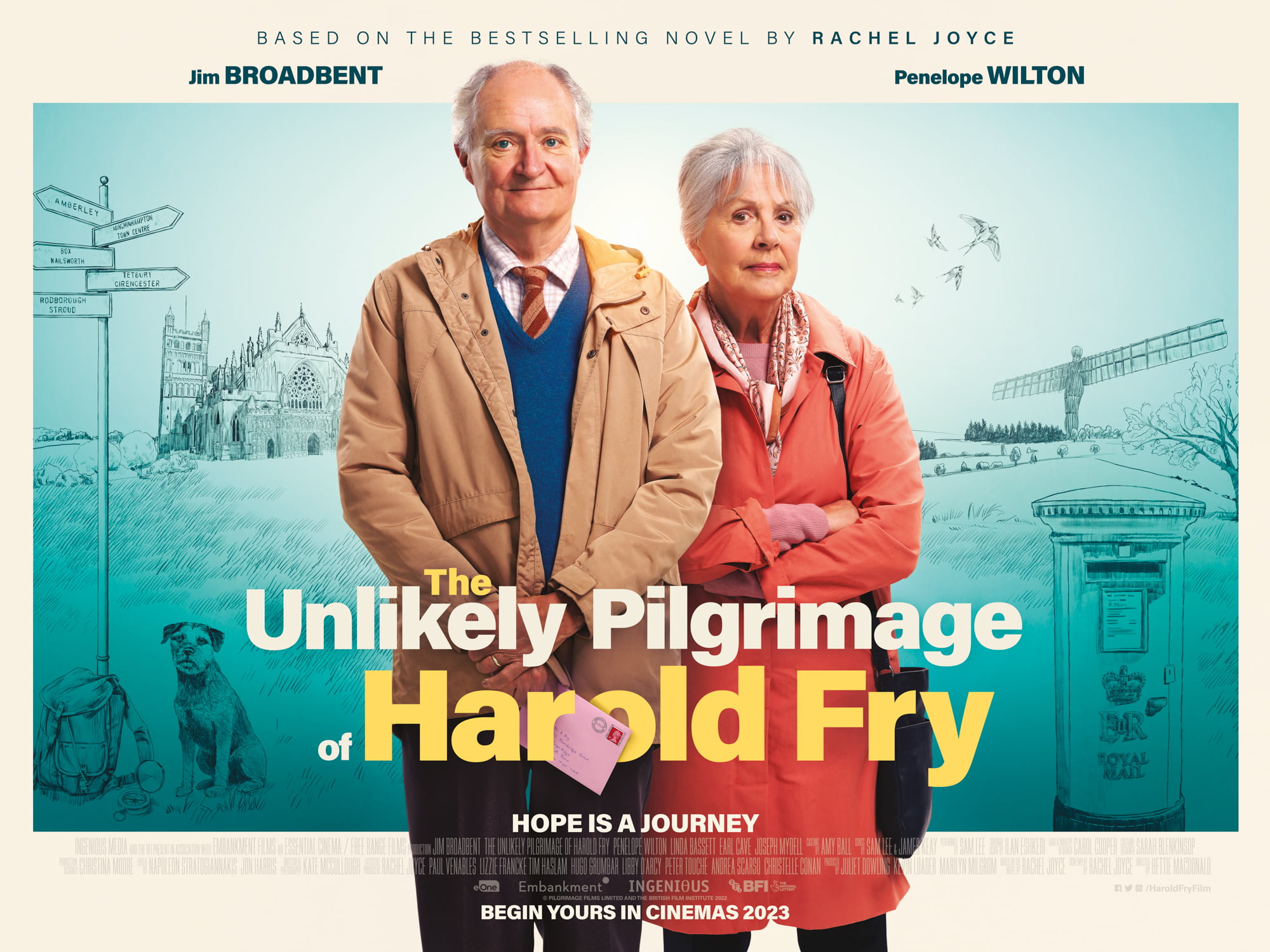 Clients eOne & Embankment commissioned me to shoot key art with acting legends Jim Broadbent & Penelope Wilton for a new film adaptation of the popular novel 'The Unlikely Pilgrimage of Harold Fry.'
Jim and Penelope arrived around a day's filming in South London, so – working with Mia Matson & her crack team from The Creative Partnership – we jammed as much as we could into the few hours we had, shooting an array of concepts.
Jim's head was perhaps in the day's shooting on first arrival – one of the perils & realities of shooting promo work on a day of filming. Not many actors actively enjoy arriving onto a photography set with dozens of pairs of eyes on them, as an aside to their working day.
But with a little gentle conversation – discussing his sculpting hobby and graphic novel – he soon turned on the twinkly charm for camera.
The film's producer Juliet Dowling commented; "thank you for taking such good care of Jim and Penelope yesterday, as well as directing them so sensitively. I could see the shots you were achieving and think you captured a wide range in a short time frame."
Though we did indeed shoot a number of options, it was this lovely combination of illustration & photography that won the day.
See below for a behind-the-scenes peek at the shoot, and an outtake of Jim I especially liked.
In cinemas 28th April.