BACK TO ALL NEWS
All the Feels: photos with heart put & Juliet back in the West End
New imagery for the West End reopening of smash hit musical & Juliet, focuses on finding the feelings to entice theatre fans back.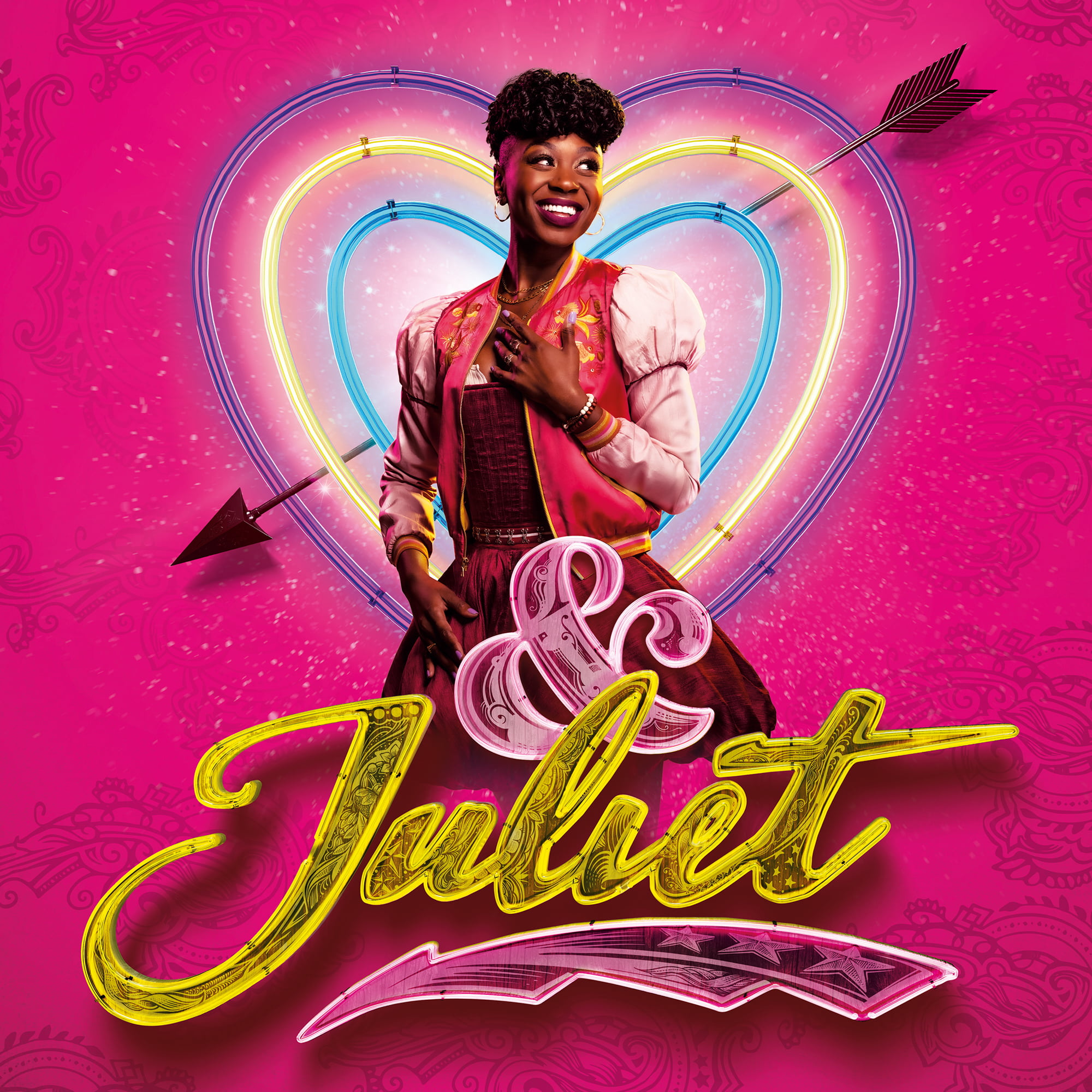 West End shows are reopening left, right and centre at the moment, with the tricky task for marketers: how to entice audiences used to social distancing backed to packed auditoriums and how to reintroduce properties that have effectively been stalled for 18 months.
Back in late July, I worked with Dewynters  to shoot a new set of poster and press images for one such show: the hit Max-Martin-and-Shakespeare mash up, & Juliet, winner of multiple pre-pandemic Olivier-Awards and a firm fan favourite.
Our approach was to develop the original  key art that I shot back in 2019, which now has heavy recognition factor. Our aim then was to create an iconic-feeling, silhouetted image, and I heavily backlit the then-less-well known lead Miriam-Teak Lee with gelled light.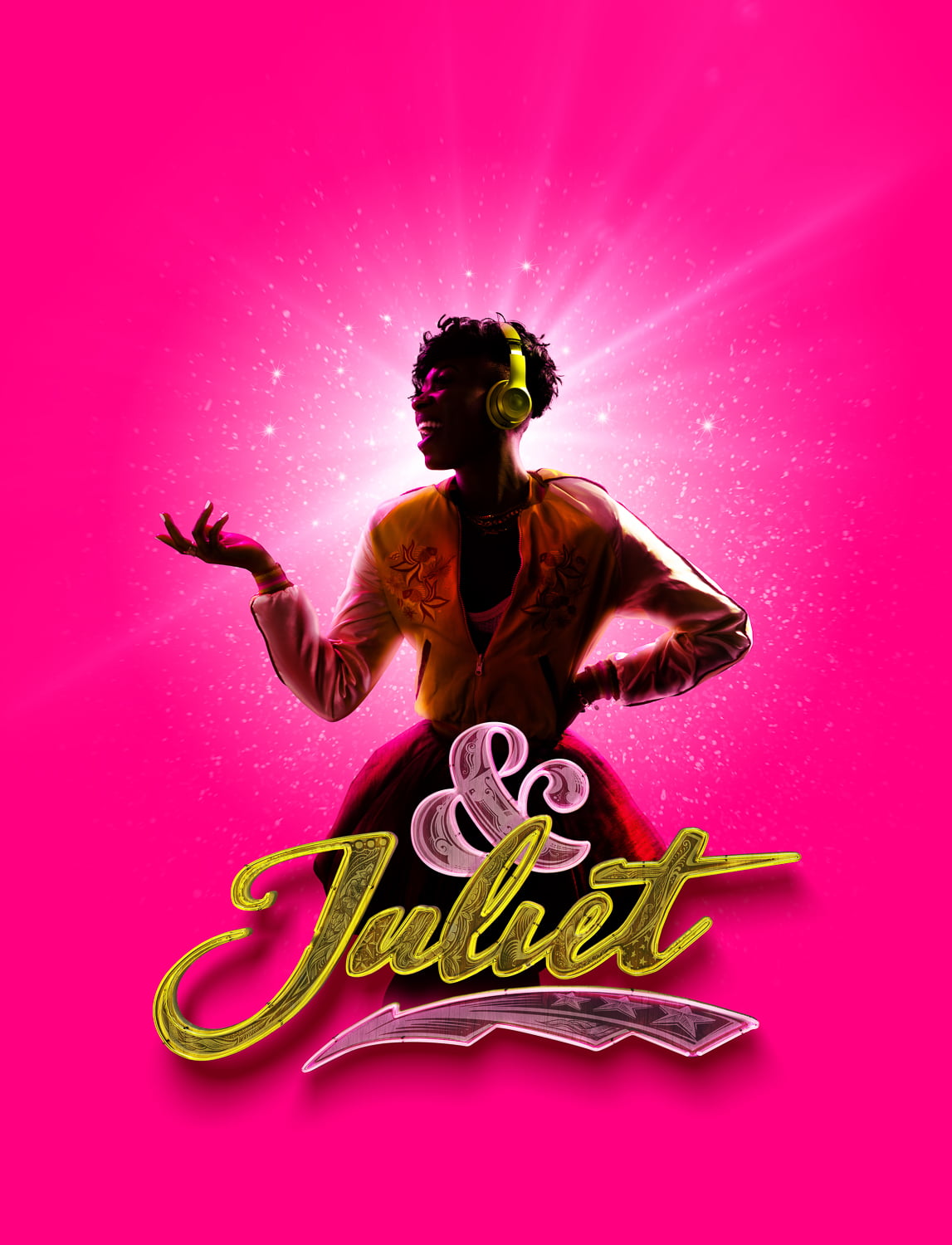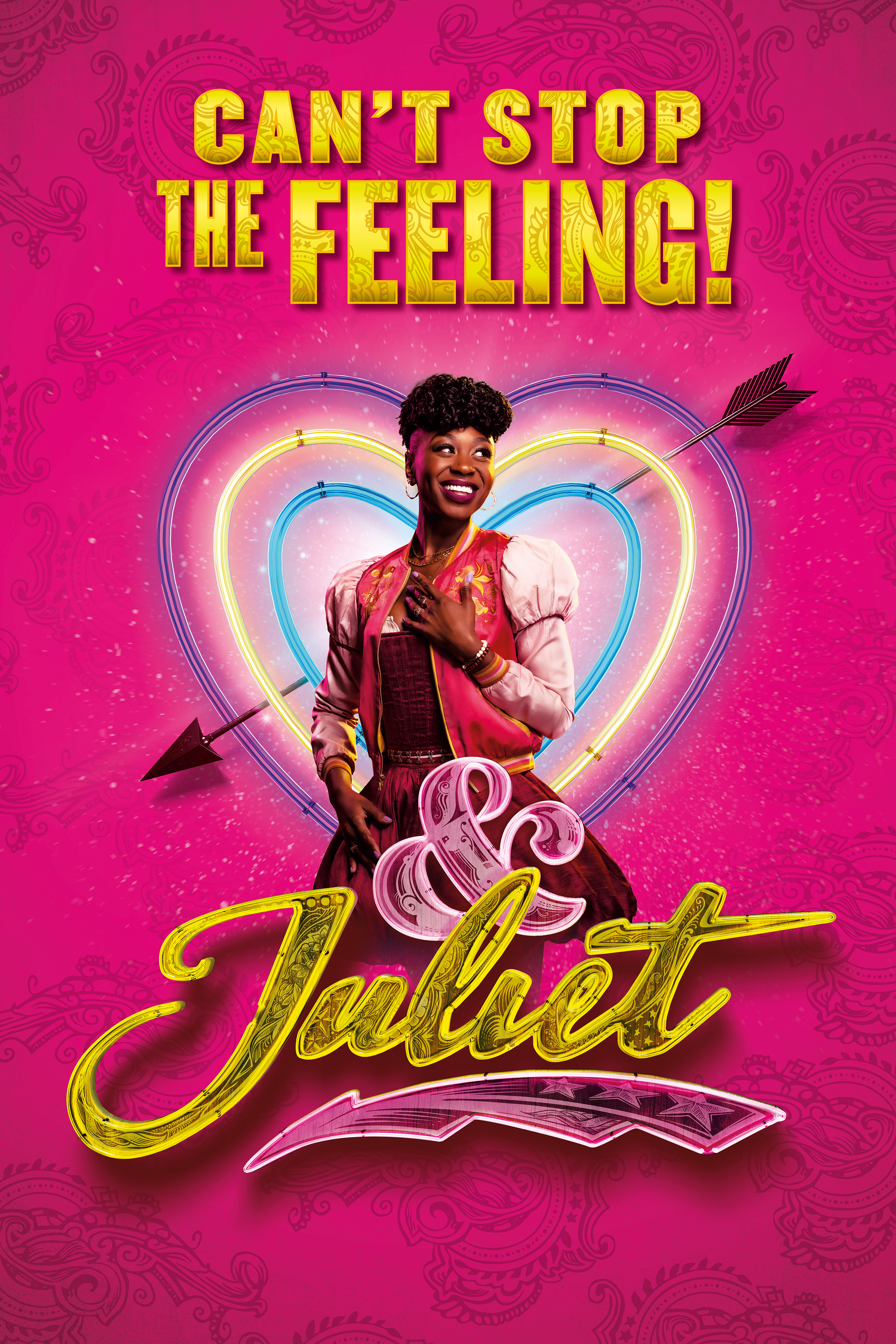 This time, we softened the gelled rose and gold rim lighting, and brought in soft, contained key lighting on the actors' faces, making their expressions more visible, but also letting audiences see the characters they now know and love.
Richard & the team at Dewynters popped those images into a new neon heart background drawing from the show's set design for a campaign that develops the production's brand values to work for ticket buyers who know the show, and those who don't.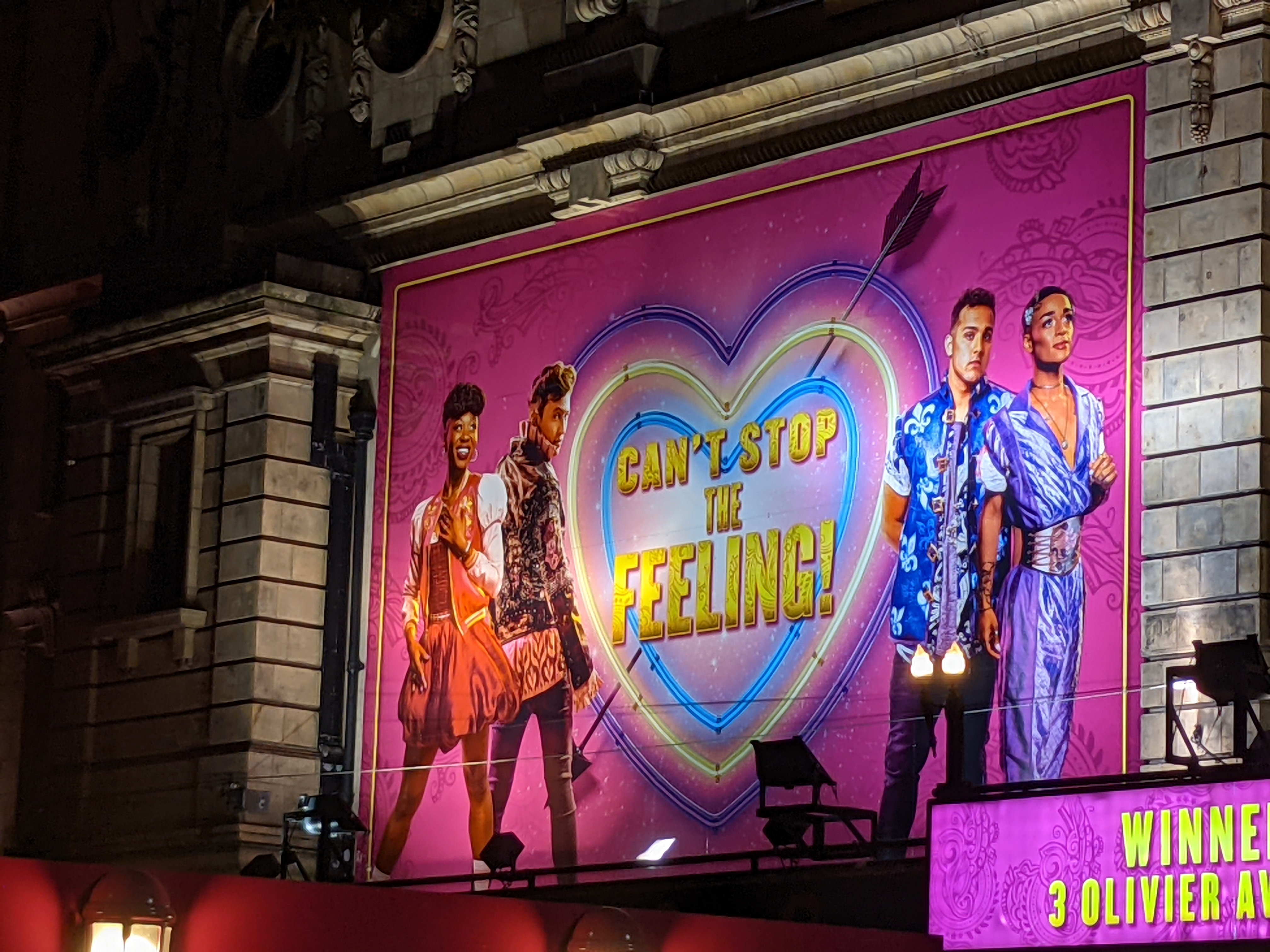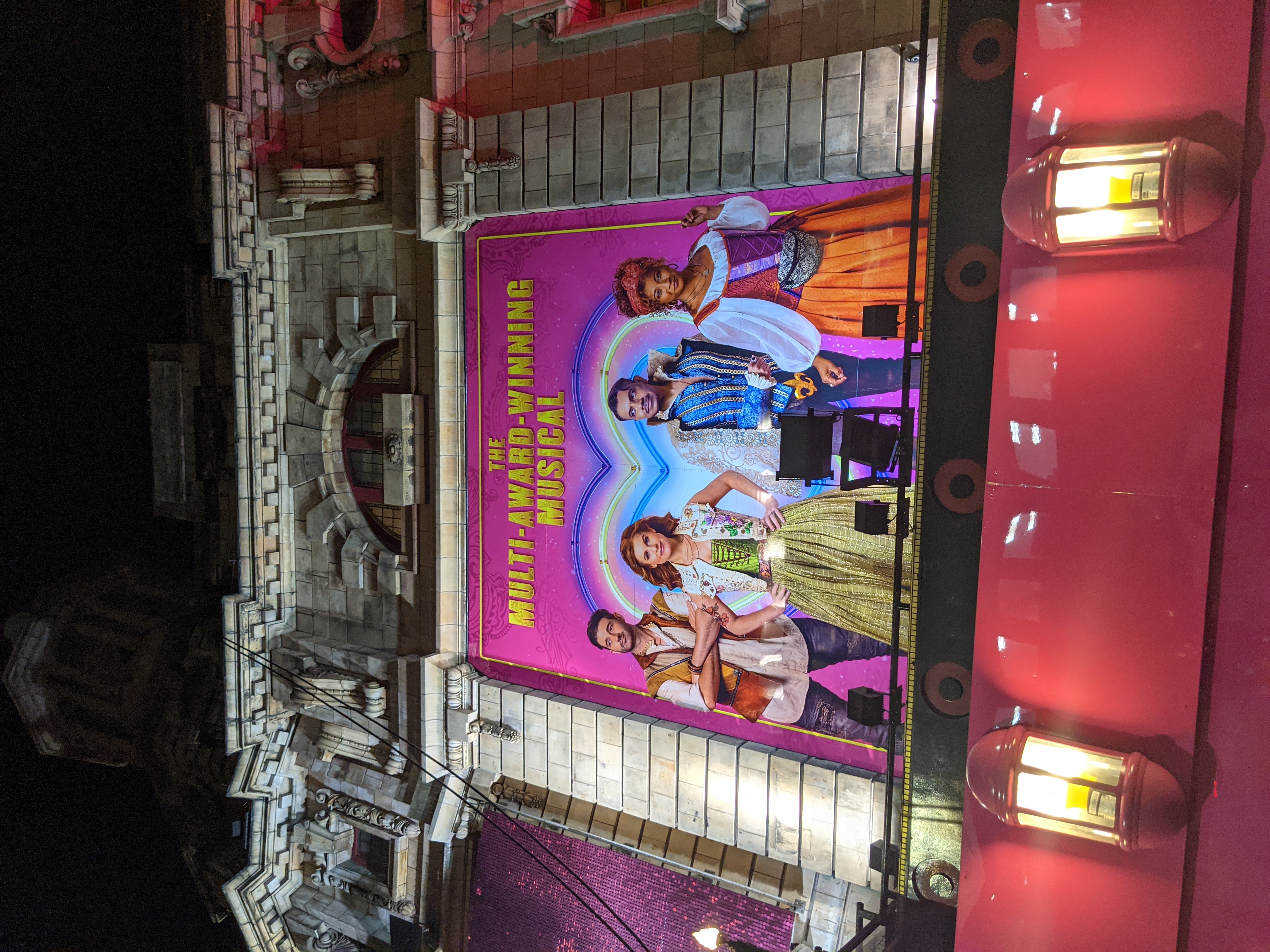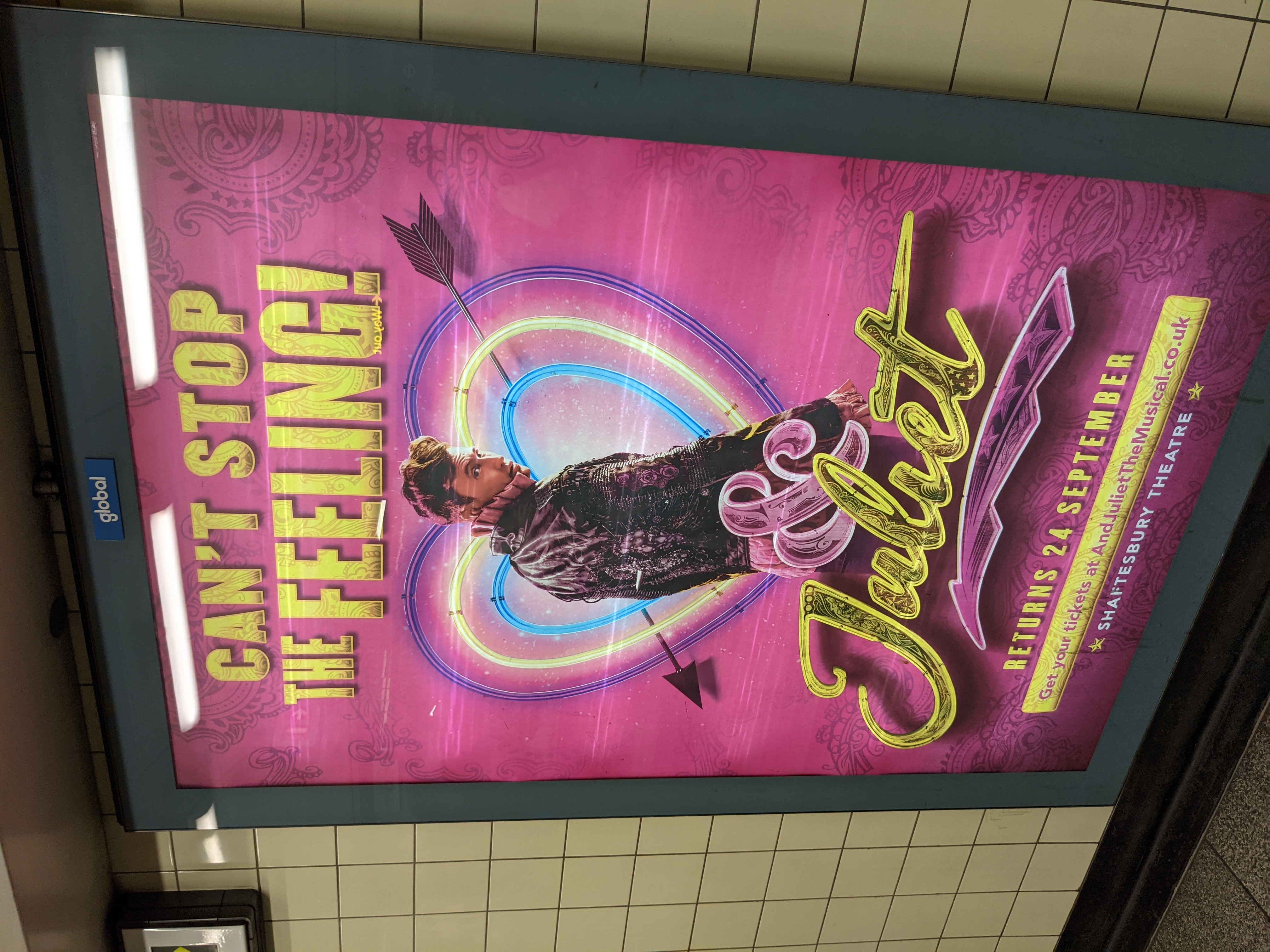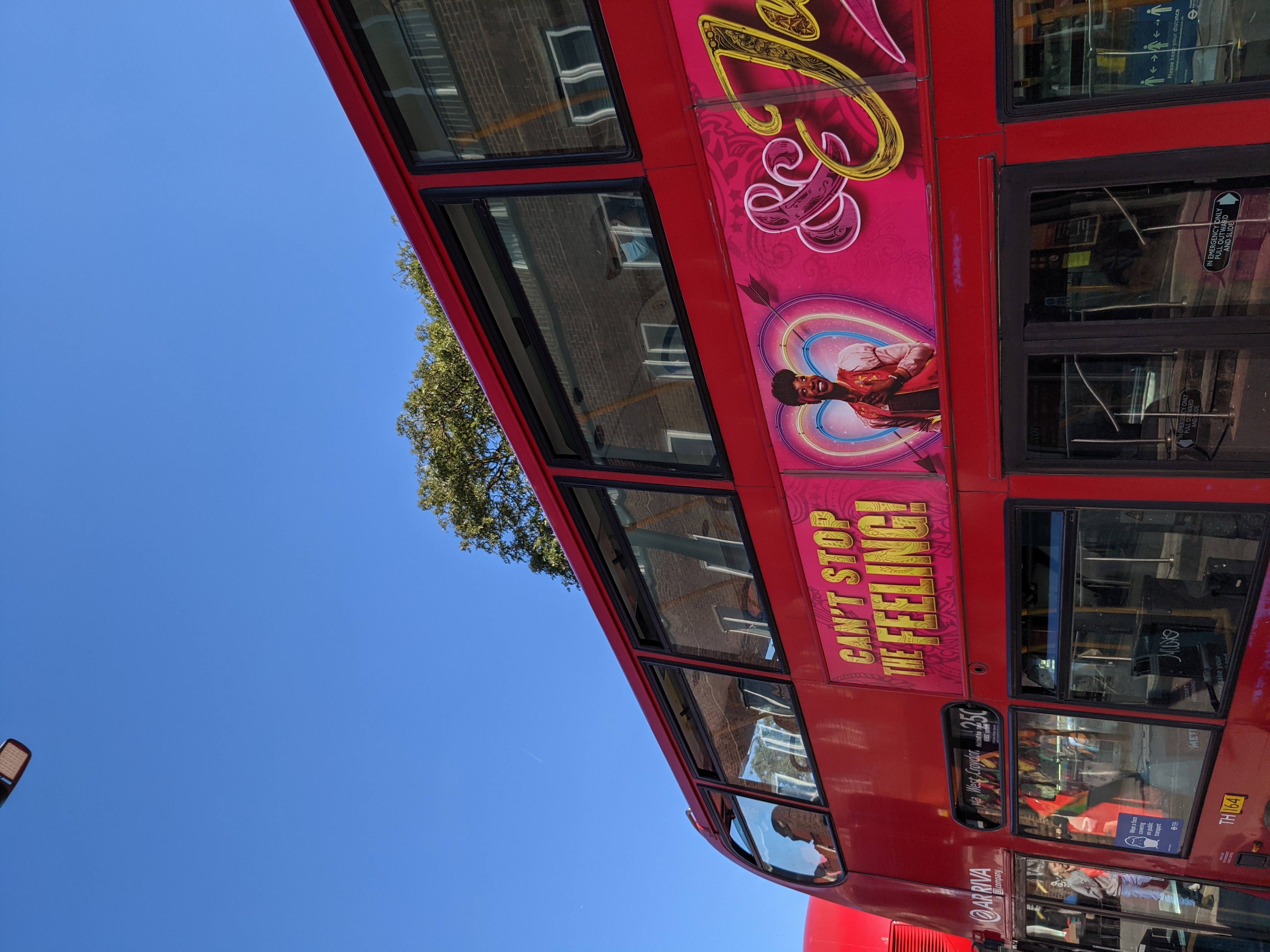 The main poster pair of Juliet and her Romeo are currently up and about all over town on tubes and buses.
And the Shaftesbury Theatre has also been wrapped with several-storey-high versions of the same shots and ones of the rest of the cast. It's getting on for the largest display of my images ever!
Thanks to Richard at Dewynters and Fiona Pearce at Watch this Space Entertainment for the commission.
Digi/first: @ben_large
Second: @maritaupeniece
As you can see from the gallery below, we also shot press portraits for the all the cast, including newcomer Alex Thomas Smith, on a lovely, on brand, pink Hapaca Studios backdrop.
18