BACK TO ALL NEWS
I, Spy: creating Kim Philby on camera with Graham Greene.
Author meets traitor shooting atmospheric portraits of The Crown's Stephen Boxer & Star Wars' Oliver Ford Davies as retired Cold War spies with a shared history.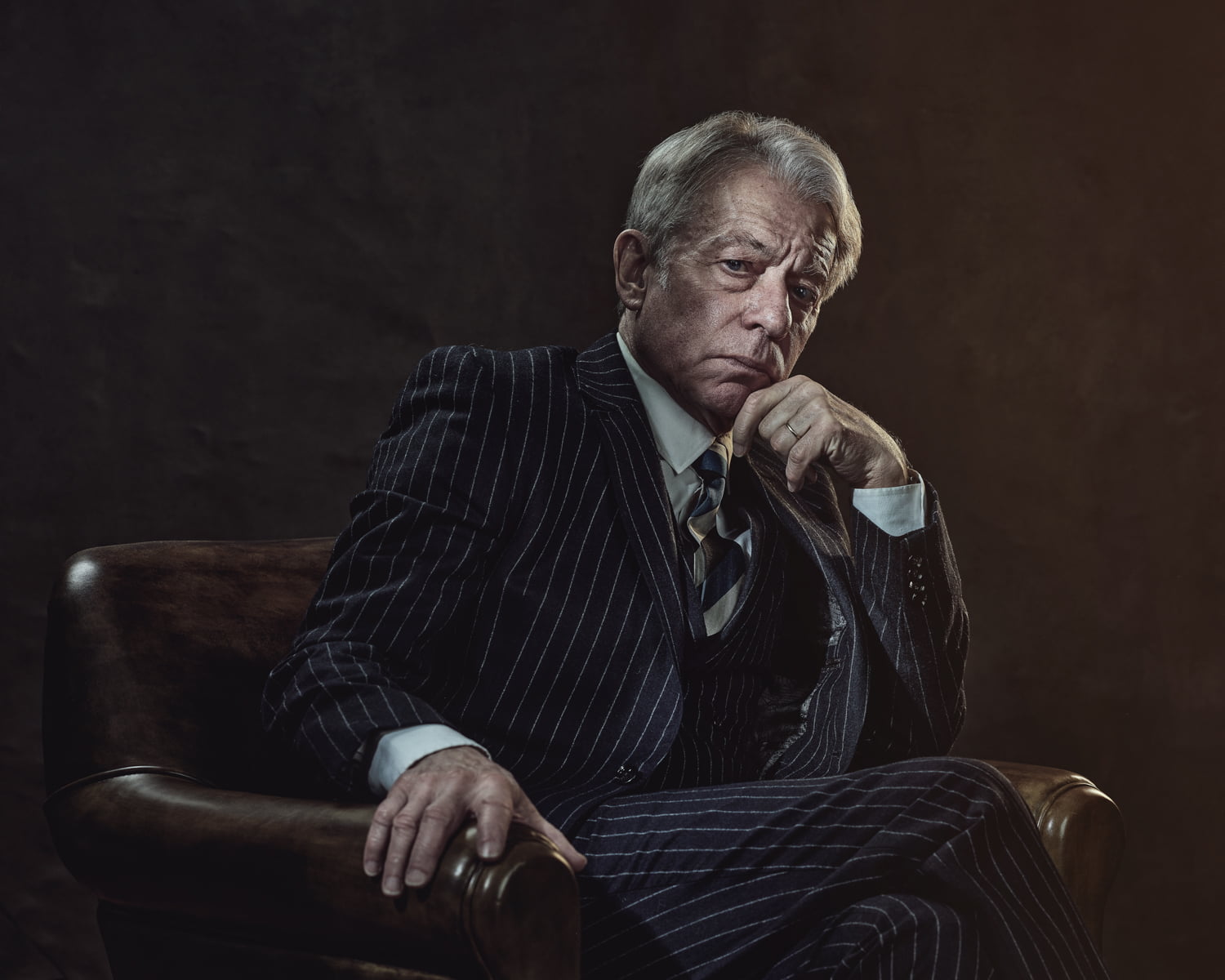 "Moscow, 1987. As the cold war begins to thaw, an extraordinary reunion takes place between one of the great novelists of the twentieth century, Graham Greene, and his old MI6 boss, the notorious Soviet spy, Kim Philby."
That's the jumping-off point for writer Ben Brown's (Three Days in May) new drama streaming online from this week. Greene kept tight-lipped about what was said, and Brown has used dramatic license to bring the cut and thrust of their debate alive. For more backstory, I recommend the brilliant FT interview here.
My job was to work with Olivier Award-winning Oliver Ford Davies (of Star Wars fame, but also a fellow Merton grad, it turned out as we chatted) as Graham Greene, and the ace Stephen Boxer, fresh from playing Dennis Thatcher in The Crown, as Philby.
On two shoots over two days, I worked from a brief referencing classic visuals from film adaptations of Greene's novels like Orson Welle's The Third Man. You can see the finished design below worked up by Sam Charrington.
I also wanted to capture portraits that, while in the same classic espionage world, nodded to the characteristic Greene believed writer and spy shared – the titular "splinter of ice in the heart" that made a detached observer and lethal opponent of them both, albeit Greene with the pen…
So, I worked up a moody lighting state to suggest the dangerous back streets of an earlier era and let two top actors do the rest…