BACK TO ALL NEWS
Running with the Pack – Wolf of Wall Street shoot
Getting into party mode in the studio for a new experiential theatre show based on Scorcese's 'The Wolf of Wall Street' that is coming to London in autumn 2019.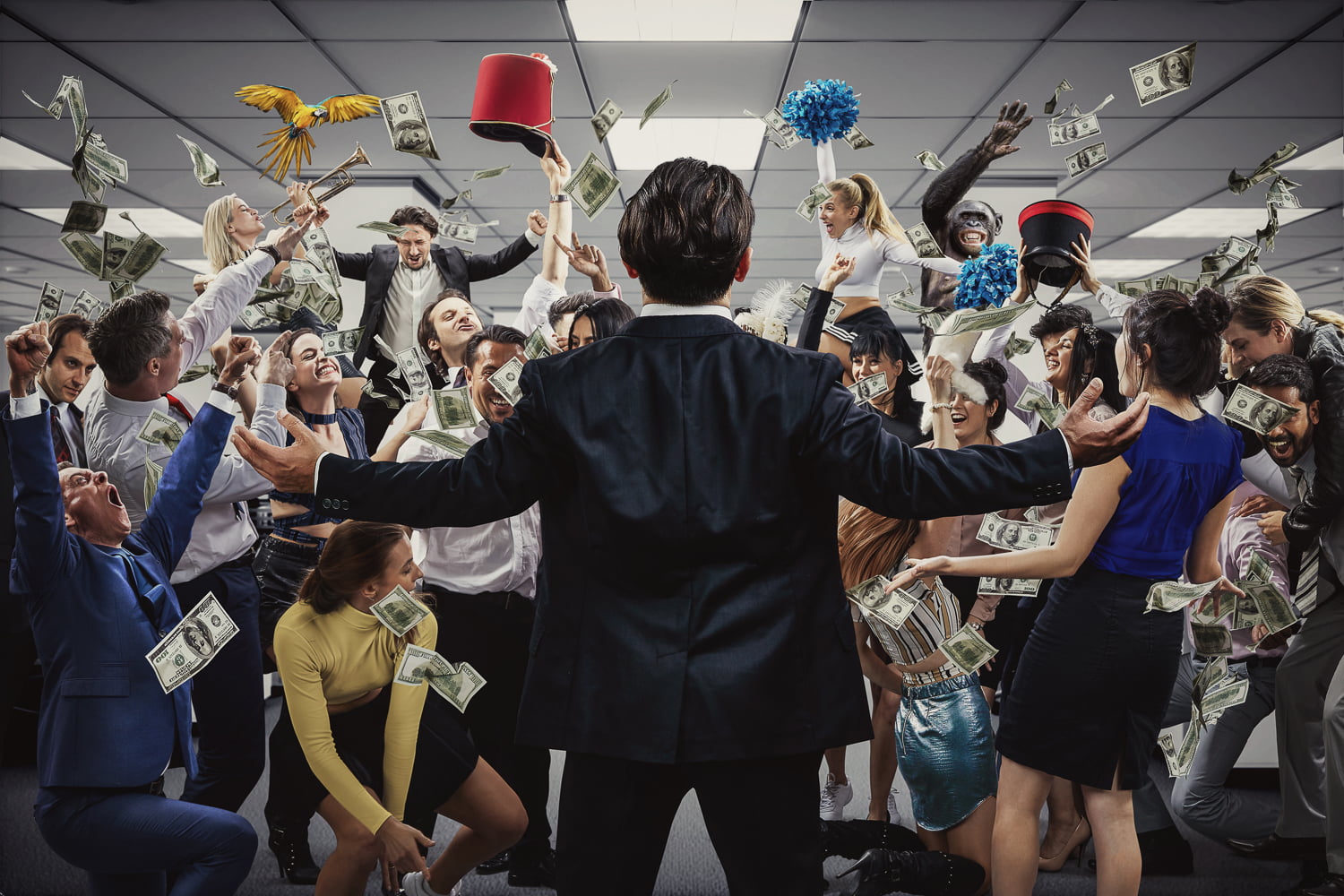 There was a full-on party in the studio a few weeks back creating this complex composite as part of an advertising shoot for the forthcoming interactive version of the hit film from producers Hartshorn Hook (https://www.hartshornhook.com/).
Working with client I A Marketing (https://www.iamarketing.co.uk/) and a brief from designer Rebecca Pitt, we had 12+ models getting down in the studio, in a specially constructed/bodged together) office strip lighting set up, to create the ambience of the hedonistic office life portrayed in the movie.
A lot careful shooting of the mayhem and much photoshop wizardy, this was the result that helped launch ticket sales just last week.
Learn more at https://immersivewolf.com/event/the-wolf-of-wall-street